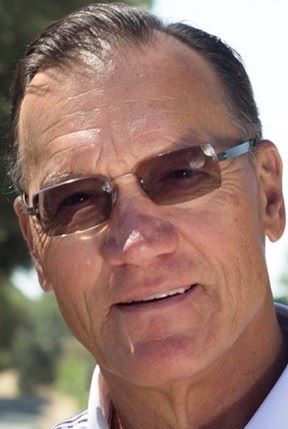 Fred Reno is a well-known wine industry professional with over 40 years of experience and success in all facets of the wine business. In 1979 he entered the retail wine trade in the competitive market of Washington, DC., quickly making his mark. In 1984 he moved into  the winery supplier tier of the business where he proved to be instrumental in building two premier California wine brands: William Hill Winery in 1984, and Sonoma-Cutrer Vineyards beginning in 1988. His innovative marketing and sales strategies resulted in Sonoma-Cutrer becoming recognized as the "most requested" Chardonnay in top restaurants throughout the country.
In 1995, Fred took control of The Henry Wine Group (THWG), then a struggling fine wine distribution company in California. Through his leadership as President & CEO, THWG established itself as the pre-eminent independent fine wine distribution company in the country. In 2008, it was voted "Best Wine Wholesaler in America" by the Meininger Report.
Fred is the Founder and CEO of The Thomas Jefferson Wine Company based in Charlottesville, Virginia.  Read more about his expertise and consulting services at https://thomasjeffersonwine.com/
Fred has long been an active proponent of open consumer access to wine and was on the Board of Advisors during the formation of Coalition For Free Trade (CFT), beginning in 1996. CFT was an association of primarily small vintners seeking to break down the alcohol distribution monopolies then prevailing in many states - a system that discriminated against their wines, marginalizing them in the marketplace and often keeping them out altogether.
THWG was the only wine distributor in the U.S. to belong to--and help fund--the CFT. In 1999 as CEO of Henry Wine Group, Fred was selected Vice-Chair of CFT. He was involved in the legal process that ultimately would result in a landmark 2005 U. S. Supreme Court decision Granholm v. Heald, that opened interstate shipment of wine from producers directly to consumers. It was a major victory for wine producers and consumers alike.
Fred's resultant high profile as a champion of independent vintners was featured in a segment of America's Wine: The Legacy of Prohibition, a documentary film directed by Carla DeLuca. The film is part of the Bancroft Library series and was shown in 2013 as a centerpiece of the Smithsonian Institute's California Food & Wine History Month.
Fred has written extensively on wine issues and has been published in Wines & Vines magazine. He has been quoted in numerous articles over the years about trends and developments in the wine industry. Most recently, Fred's current passion is focused on the remarkable growth of the Virginia wine industry, which is producing wines that rival many of Europe's best, as envisioned by Thomas Jefferson more than two centuries ago. In 2023 Virginia Wineries Association awarded Fred Virginia Wine Person of the Year for 2023.